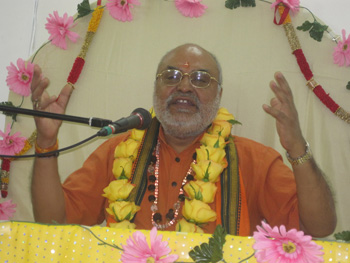 A MISSION FOR HUMAN AND ENVIORNMENTAL DEVELOPMENT
IBSM is a unique project dedicated to Child Health Care. Children – the purest of God's representatives – will receive FREE medical care – with help of an ultra – modern medical lab that will help to diagnose their illness.
Besides this, medical vans, staffed by child specialist will scout the country to identify children's diseases, their probable cause and suggest appropriate remedies. In this gigantic effort, IBSM will seek assistance from SAARC and UNESCO, to provide reliefs to millions of ailing children. IBSM will house a Kabir Auditorium which shall depict a kaleidoscope of India's folk, classical and tradition arts that represent the country's rich heritage.
IBSM's Meera Centre will help to train budding talent to perform various time -honoured dances like Bharata Natyam, Kathak, Kathakali, Odissi, Kuchipudi and Manipuri as well as folk dances, and its adjunct, the Radha Rani Centre of Fine Arts, will promote different forms of plastic art -through exhibitions, workshops, seminars, etc.
The Bharathi Sanatan Heritage shall be another important element of IBSM. It will be a treasure- house of venerable original text and will serve as an information source to promote cultural interaction with people of different countries. Apart from updating ancient writing, it will hold exhibition on themes of cultural significance and help to bring out publications of lasting value such as history of Indian rivers and a cultural map of India.
IBSM will also have a Charak Sushrut Herbal Centre for nature Cure – through herbal medicines.
IBSM's Mrigya Recording Studio will endeavour to create a museum of sound, depicting myriad Indian dialects ~ through words, expressions and wise saying of different Indian languages.
The Sri Chakra Meditation Centre is imparting training in various modes of meditation which aim to achieve peace and harmony by awakening of 'KUNDALIM'.
Yet another outstanding feature of IBSM of is the Vaisnavi Bhavan that will serve to create awareness at various levels through the medium of togetherness.
The Mission has been running the magazine "SHODASHI" in English and Hindi. It also initiated a multidimensional project, including Universal Child Health Care and other activities at New Delhi. The IBS Mission plans to have more Ashrams with spirituals, educational and other facilities.